30 Religious Terms You Should Know
When I was growing up in small town America, stories about religion were generally confined to the Saturday church pages in the local newspaper. Catholics and Jews were the most exotic religious practitioners in town, and "atheist" was a strong term of disapprobation.
These days religion is front page news. People are killed or driven into hiding because someone somewhere has labeled their work "blasphemy." School children with attitude get away with refusing to do their homework because they know that school officials are easily spooked by anything relating to religion.
P
roduced by VSDABN (Victory Seventh-day Adventist Broadcasting Network) a division of the Media & Communication Ministry of the Victory Seventh-day Adventist Church.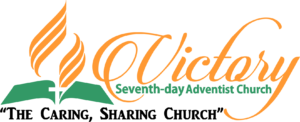 1271 Burke Avenue. Bronx. New York
Tel: 718-405-0632 | Fax: 348-866-5621
E-mail: victory_sda@hotmail.com
Join us online, Saturdays at 9:30 AM for Church Online at –