Wherever you find yourself in life, even in these challenging times of Covid-19, we want you to know there is a place you can depend on for receiving inspiration, encouragement, and support during good times and challenges – the Victory Seventh-day Adventist Church.
Are we perfect? Definitely we are not! We are just a group of ordinary people committed to following an extraordinary Jesus, even during life's storms. That means we worship Him with Vigor and Joy. That means we encourage Prayer in church and throughout life; and we demonstrate our Love to people outside and inside the church through Generosity, Invitation, Fellowship and Compassion; even in challenging times like this.
We want you to experience that joy. The eternal Joy that comes from knowing Jesus and experiencing His love, regardless of life's challenges. The building is closed but we are still open to worship. Join us online for our Church Online this Sabbath (Saturday) at 9:30 am!
P
roduced by VSDABN (Victory Seventh-day Adventist Broadcasting Network) a division of the Media & Communication Ministry of the Victory Seventh-day Adventist Church.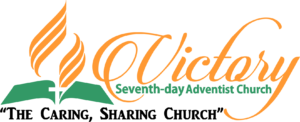 1271 Burke Avenue. Bronx. New York
Tel: 718-405-0632 | Fax: 348-866-5621
E-mail: victory_sda@hotmail.com
Join us online, Saturdays at 11:30 AM for Church Online at live.victorysda.church